Plugin System GDPRCCCP
GDPR Compliant Cookie Consent Plugin For Joomla!4
This plugin for Joomla!4 was created to make jQuery ihavecookies.js easier to use.  
For more information about jQuery ihavecookies.js, please see the following link.
https://www.jqueryscript.net/other/GDPR-Cookie-Consent-Popup-Plugin.html
https://github.com/ketanmistry/ihavecookies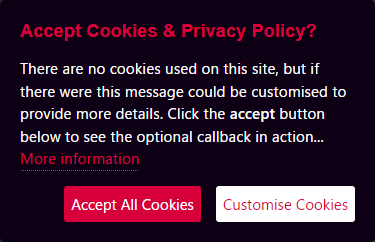 Of course, this plugin includes this script.
Note: Some changes have been made to the original script.
Changes
The name of the button when selecting the cookie type can be changed.
The name of the cookie can be changed.
The uncheckBoxes parameter was not being reflected? I've changed it so that it is reflected.
Added samesite attribute to the cookie that are added.
Added useOverlay(1.1.0) and changed colors. If you use the overlay, the More Information (Privacy Policy) page will appear on the overlay. 
Download the plugin GDPRCCCP from the link below.
https://extensions.joomla.org/extension/site-management/gdprcccp/